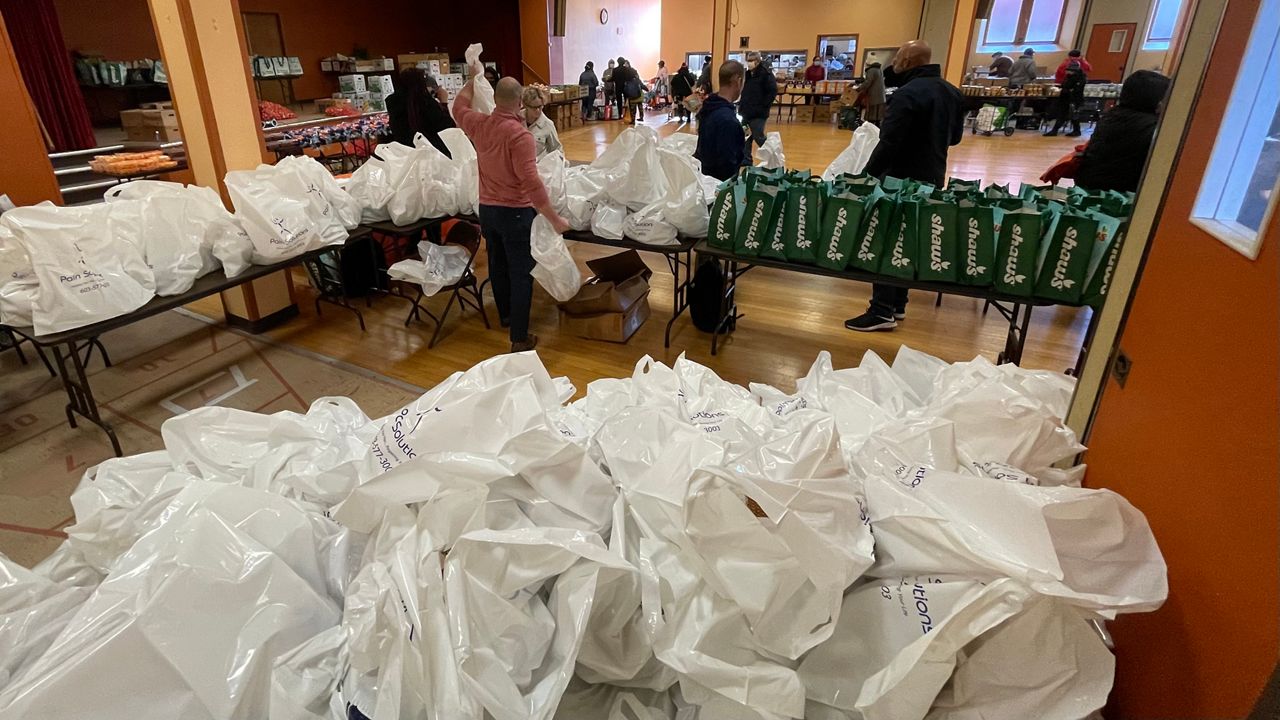 WORCESTER, Mass. – The 'Yes We Care' food pantry partnered with Amazon to make sure local families have a meal for the Thanksgiving holiday.
Volunteers spent the day Friday handing out grab bags to hundreds of families in need. Each bag contained a large turkey and other items needed for the traditional meal.
More than 400 turkeys were donated by food service distributor Dole and Bailey. Amazon donated $10,000 to 'Yes We Care' and was also handing out gift cards to families who don't typically eat a turkey dinner.
"Worcester is a very important city for Amazon," said Jerome Smith, head of community engagement for Amazon in New England. "We have a number of facilities here, plus a number of our employees live and work here. It's important to give back to the communities where we operate. We are happy to be part of this, happy to find and partner with this organization to take care of some of the needs they have in the city."
'Yes We Care' is operated by the Belmont Ame Zion Church in Worcester, and pastor Clyde Talley was there Friday to help hand out the meals.
"This is what a church should do," Talley said. "Because if you read the bible, Jesus talks about 'I was hungry and you fed me, I was thirsty and you have me a drink, etc.' They said well, 'when did we do this for you, and he said you've done it to the least of these, you've done it onto me.' This is part of the mission of the church, this is what we're supposed to be doing, provide to those who don't have."