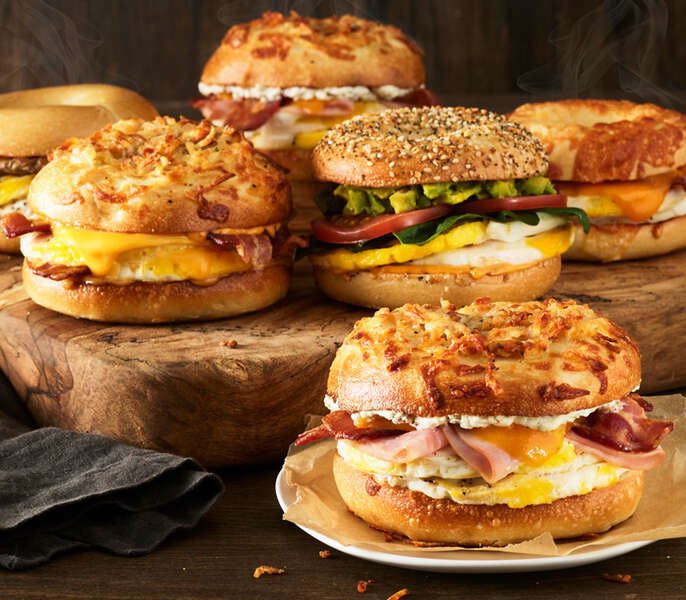 National Bagel Day is one of those food holidays that raises eyebrows. You don't necessarily need a reminder to celebrate the mighty bagel. It's an incredible food.
On the other hand, any day that starts with a bagel is off to a good start. So, why not embrace National Bagel Day on January 15? (Plus, it's on a Sunday this year, and Sundays were made for a morning bagel from the shop on the corner.) To celebrate the day it obviously must celebrate, Einstein Bros. Bagels is offering a discount on egg sandwiches.
Einstein and his brothers are offering $2 off any egg sandwich when you order online. In addition to the deal being made available on National Bagel Day, the company says it will be available "for a limited time after" the holiday. It's not clear how long after, but it'll be around for at least a little while. To get the discount, just drop the code "CRAVE" when placing your order to get the discount.
It's not tied to National Bagel Day, but Einstein Bros. offers a free bagel with shmear when you sign up for its Shmear Society rewards program. If you're not already a member, you can add a free bagel to your Bagel Day plans.