Traveling anywhere these days is going to involve paying high gas prices. Using a credit card with fuel rewards will make the trip more enjoyable knowing that you are getting a good discount and cash back.
Nearly every gas station, many food chains, and large superstores now have their own gas stations. This means they are all competing to sell you their gas. It also means that they are offering some really good deals on their gas reward cards.
Finding the Best Gas Credit Card
When choosing your gas rewards card, look at more than the percentage of cash back for gas purchases. You also need to consider what percentage of cash back you get on all your other types of purchases as many credit cards will offer cash back on restaurants, grocery stores, hotels, drugstores, and anything else you buy.
Before you sign up, here is a look at the best credit cards for gas rewards.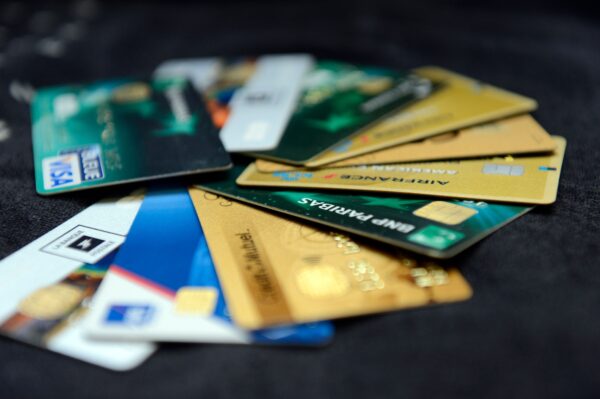 Even though there are good credit cards available that give gas rewards, one card will not meet everyone's needs. Each one has slightly different benefits, and so, you need to pick the one that will best meet your needs.
The Chase Bank Gas Reward Cards
Chase offers two gas credit cards that will also give you good points for many other purchases: the Chase Freedom Unlimited® and the Chase Freedom Flex (SM).
These cards will give you five percent cash back for gas and travel purchases and bookings made on the card. Both cards also give you $200 cash back after you spend $500 in the first three months.
The Chase Freedom Unlimited card gives you three percent on dining and takeout, and 1.5 percent on anything else—which is higher than nearly all other credit cards (usually only one percent). The Introductory Offer is good for 15 months and there is no annual fee.
The Blue Cash Preferred® Card from American Express
The Blue Cash Preferred Card appears to be the second-best gas rewards card on this list. It is also best for supermarket rewards if you buy more groceries than gas.
You receive six percent cash back rewards for purchases at supermarkets and U.S. streaming subscriptions. You get three percent back on gas purchases, transit and taxis, and one percent on all other purchases.
The card offers a $350 bonus after you make $3,000 worth of purchases on the card. The Introductory Offer is good for 12 months, but be aware that there is a $95 annual charge after that. A Good to Excellent credit score is needed to get this card.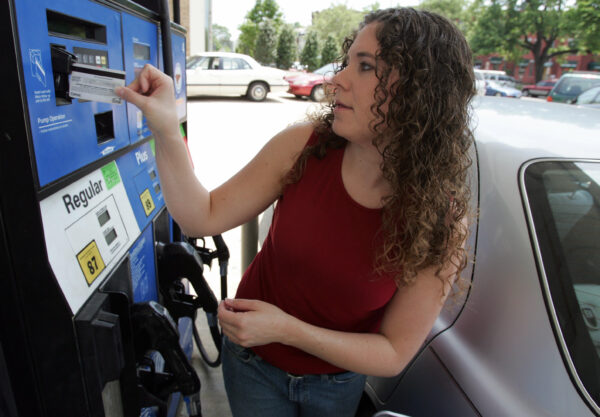 The PNC Cash Rewards® Visa® Credit Card
One of the best cash back credit cards for gas is the PNC Cash Rewards Visa Card.
You earn four percent on your gas purchases—whether you buy in the store or from the pump; three percent when you eat out at restaurants or fast-food chains; two percent at grocery stores; and one percent for all other purchases.
These percentage points are good until you reach a combined total of $8,000. The points never expire and you can redeem your cash whenever you have $25 in the cash rewards account. The Introductory Offer lasts 12 months and there is no annual fee.
The Bank of America® Customized Cash Rewards Credit Card
The Bank of America's® Customized Cash Rewards card offers the unique feature of allowing you to choose the category that you want to get their three percent cash rewards. This means you could choose gas rewards or something else.
It can be changed monthly or you can just set it for fuel rewards and forget it. The card offers a $200 cash reward after you spend $1,000 in the first 90 days. The card also gives cash back rewards of two percent for groceries and wholesale clubs and one percent for all other purchases.
The Introductory Offer is good for 15 months and there is no annual fee. A Good to Excellent credit score is needed to get this card.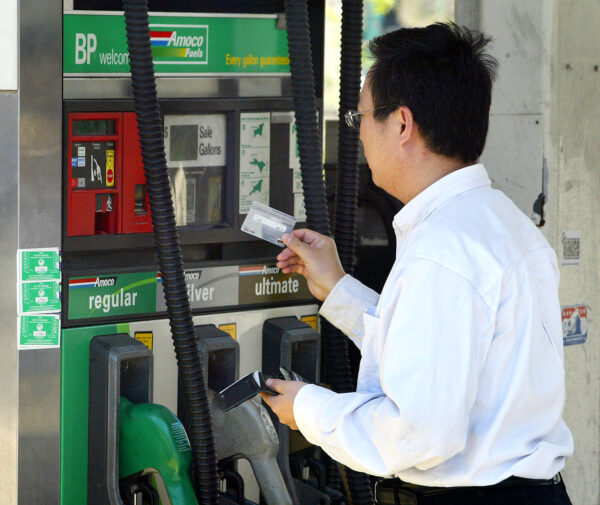 Bank of America's Unlimited Cash Rewards Card
Although Bank of America's Unlimited Cash Rewards Credit Card does not offer a very high percentage (1.5 percent for all purchases) in cash rewards, it does have the advantage of not limiting how many rewards you can get each month. If you have a large purchasing budget, this card could be to your advantage.
It also offers a bonus of a $200 cash reward after you spend $1,000 in the first three months. Preferred Rewards Members can earn as much as 25 percent to 75 percent more on each purchase. The Introductory Offer is good for 15 months and there is no annual fee.
Watch Out for Rotating Spend Categories
Some credit cards attract customers with a good interest rate but have a rotating spend category. This means that you will not get that cash back rate on gas or any other single category throughout the year. Every quarter, the category changes, giving you the same cash back rate but no longer for gas. The gas cash back rate will drop to a lower percentage for that quarter.
Credit Cards are Based on Your Credit Score
It is important to remember that getting the best gas credit card partly depends on your credit score. While the offer will usually mention a low-interest rate (which takes place after the introductory offer is finished) for remaining balances, you will not know the actual interest rate that you get until you receive your card. Improving your credit score before applying can help you get the best deal.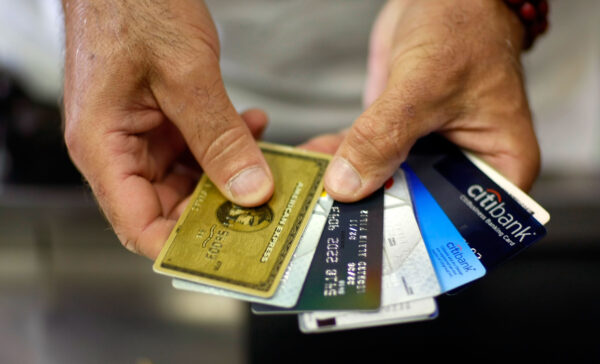 Before you buy gas with your gas credit card, it is a good idea to check online to see where to get the lowest-priced gas in your area. Using such websites as GasBuddy will enable you to save even more money on each of your gas purchases.
The Epoch Times Copyright © 2022 The views and opinions expressed are only those of the authors. They are meant for general informational purposes only and should not be construed or interpreted as a recommendation or solicitation. The Epoch Times does not provide investment, tax, legal, financial planning, estate planning, or any other personal finance advice. The Epoch Times holds no liability for the accuracy or timeliness of the information provided.